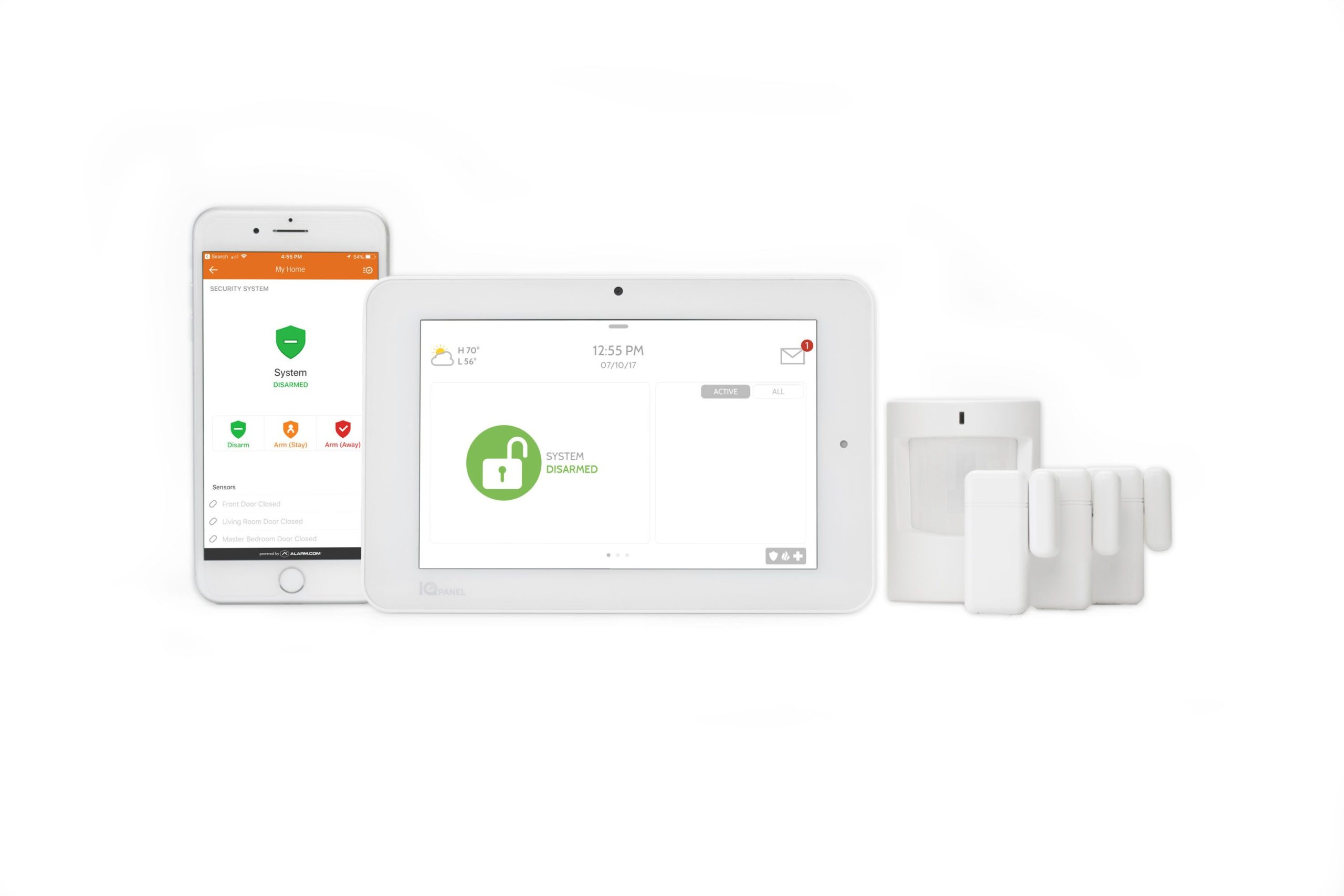 Breaking and entering is one of the most common crimes reported in residential areas. Not only will an alarm help prevent your property and possessions from being damaged/stolen, burglar alarms also protect you from potential harm to you and your family.
Today's home security system is so much more than an alarm and some sensors. New technology gives homeowners the ability to monitor surveillance cameras and sensors remotely through a web portal or mobile app. It also gives users the ability to arm and disarm their alarm system from afar, should the need arise. Because so many homes are now incorporating smart technology, many of these devices such as door locks, lights, garage doors and appliances, can also be accessed remotely using an all-in-one, simple to use platform.
Here are a few reasons why you should install an intrusion alarm in your home or business:
Deterrent
Similarly to a "Beware of the dog" sign, a burglar alarm can deter any potential thieves from even so much as opening your garden gate.  Burglar alarms are excellent at stopping a potential burglary beforehand rather than after it's happened.
Helps Protect Valuables
It's no surprise that installing a burglar alarms helps keeps your valuables safe. Like many, you may have priceless family heirlooms of sentimental value. A burglar alarm is a great way to keep them secure in your home.
Fire, Flood and Carbon Monoxide Monitoring
Most systems now incorporate full life safety monitoring. By adding these sensors and detectors you can protect your family from more than just a break and enter. If a sensor detects a threat, it will sound an alarm and alert the central station who will notify you immediately even if the system is not armed.
Saves Money on Home Insurance
Much like a new driver, insurance companies are taking a bigger risk on homes without a burglar alarm system. Having one installed can save up to 5% on your home insurance policy and in some cases, having an interactive system capable of being controlled via a smartphone can save you up to 20%!
Reduces Stress and Anxiety
Burglar alarms work wonders in reducing stress and anxiety levels. They give you peace of mind while you're away and they make you feel safe and secure when you're home.
Contact Us Today
Whether it be at your home, place of business, or at our shop, we will be happy to assist you. Contact us for sale inquiries or to schedule a service call.